Florida in January was great. Played a lot of golf. It was sunny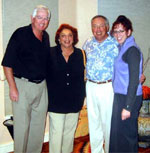 everyday which was a first for my annual trip. My golf game improved a little (but now it sucks again)... I don't know if I will go again though because the craps table in Vegas is calling...
Work is good, went to MacWorld Convention for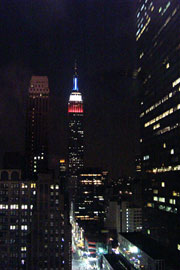 a week in NY. Mom came in and visited. We had a great time. Had a magnificent view <- from the hotel. We went to the Jekyl and Hyde club, which mom loved and she even came to the convention (she's becoming a computer geek like the rest of us).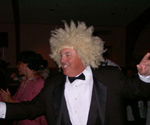 I have no idea what this picture is from but it makes me laugh. It's Gig in a wig. Crazy!
I saw Bruce Springsteen again. Did I mention before that he rocks? No. Seriously. ROCKS.